Preface of New Book
Posted on September 2nd, 2019

Excerpt from the book In Conversation with Tan Oe Pang & Goh Huck Heng in Singapore:
Tan Oe Pang was a very talented artist from young. He started painting at a tender age of four, independently with no supervision at all. By the age of seven, the animals, flowers and static objects he drew looked real as though drawn by adults.

In 1963, he switched from Catholic High Primary School to Whampoa Secondary School for his secondary education. In the same year he formally became a pupil of art teacher Fan Chang Tien to learn Chinese ink painting.

Fan Chang Tien was the successor of "Hai Pai" (Shanghai School). Oe Pang studied art under Fan for many years till the demise of the latter…
Click here to read the full introduction of Tan Oe Pang by Goh Huck Heng.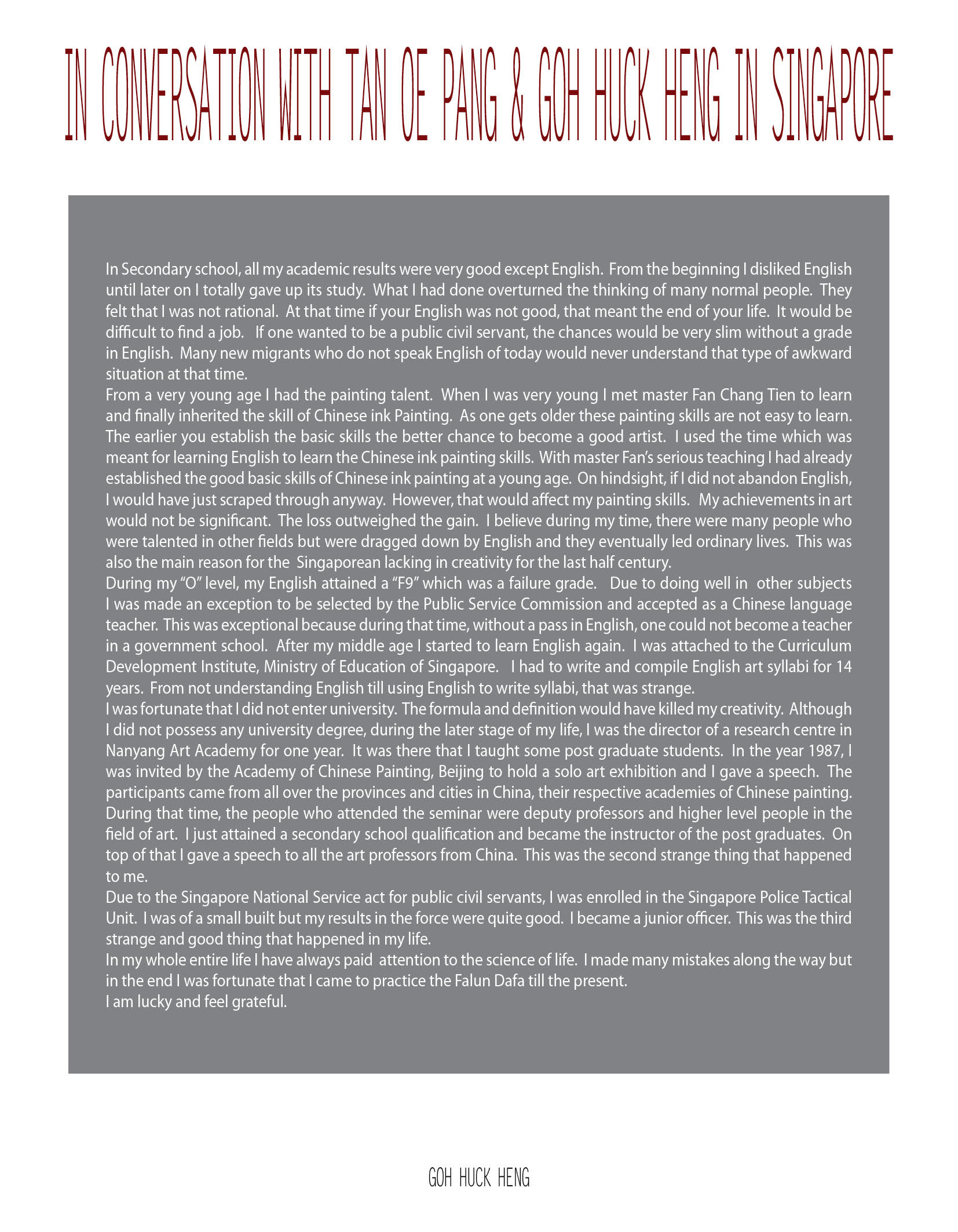 Back to News
---
© Sky One Art Gallery 2009 – 2021 All Rights Reserved
Contact